Your Guide To Raleigh Apartments Near NCSU
Transitioning your students into apartments in Raleigh doesn't have to be a stressful time. Rest assured that The Standard at Raleigh is dedicated to ensuring your student has the tools necessary to succeed. That's why our unmatched student housing offers fully furnished student apartments, elevated amenities, and a prime location. Centralized within close proximity to NCSU, our residents can enjoy retail shops and dining options on Hillsborough Street. All of this provides your students with the ease of being close to school and the freedom of being able to spread their wings.
Please review the following details about our NCSU housing community and feel free to contact us for more information.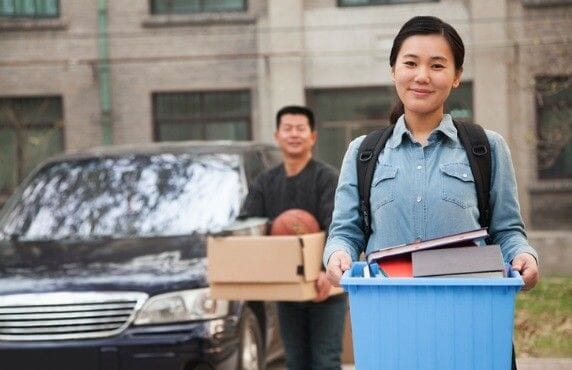 ---
Roommate Matching
Our roommate matching services are designed to provide your student with a roommate that shared similar interests and lifestyle preferences. Residents fill out a comprehensive questionnaire asking about lifestyle preferences, habits, hobbies, extracurricular activities, and other characteristics that help our office successfully match them with a roommate. Once our management team finalizes these placements, your students will be notified of their roommates' names and contact information so they have time to get to know one another before moving in.
Pricing & Floor Plans
The Standard at Raleigh offers studio to four-bedroom floor plans, so your student can choose what best fits their individual needs. Our apartments in Raleigh are fully furnished and the monthly installment payment includes the use of amenities, cable, high-speed internet, water and sewer, a $25 electricity allowance, high-quality furniture, and pest control services.
On-Site Security
At The Standard at Raleigh, the safety and well-being of your student is a top concern. That's why our student community has on-site security personnel and every apartment utilizes a secure electronic-entry lock on the front door and for each individual bedroom.
Upscale Amenities
Your student will have access to resort-style amenities that are designed to enhance their daily lives. Your student can spend time prepping for exams in our computer lounge, maintain a healthy lifestyle through regular exercise in our state-of-the-art fitness center, or spend their downtime relaxing by our pool.
Housing Contracts
The Standard at Raleigh provides housing contracts that span for 12 months and begin in August and end in July. This contract schedule allows students to move into their NCSU apartments before the start of the Fall semester.
Roommate Matching Via RoomSync
Are you looking for more control over how you are matched with roommates? Through the RoomSync app, residents are empowered to choose roommates and build a sense of community using lifestyle habits such as cleanliness levels, studying habits, sleep cycles, and more. RoomSync offers an experience that supports a diverse and inclusive matching community through gender-inclusive tools. Furthermore, the app recognizes the importance of living criteria like service and emotional support animals and factors this into the matching process.